Thank you, Clients and Friends, of Focus Real Estate!
We asked you to help vote for us as the Best Real Estate Service and boy did you deliver! We are the official 2018 Best of JP Reader's choice and we couldn't have done it without you! This local award means so much to us. We love our town of Jamaica Plain and we couldn't be more grateful to be a part of it.
Congrats to the other Best of JP winners. We eat this cake in your honor too!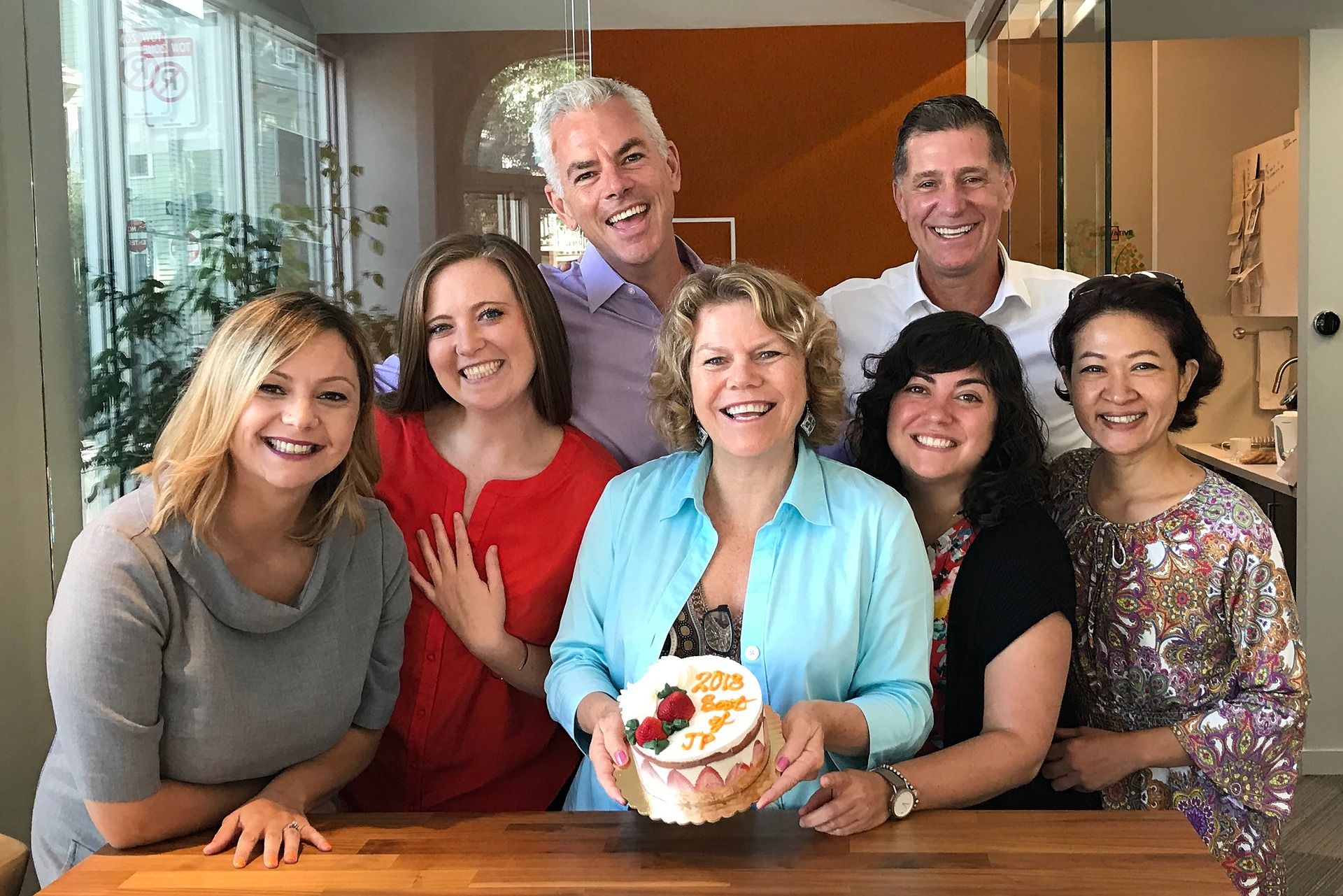 Guide to JP: Best of JP
Original publication: Jamaica Plain Gazette, Sept 14th
The following are the "Best of JP 2018" as chosen by Gazette readers. In the 17th annual Best of JP survey, hundreds of ballots were submitted containing thousands of votes. Most categories had at least a dozen nominees. Almost every business in Jamaica Plain received at least one vote in one category. The closest competition was among restaurants for the breakfast, lunch, and dinner categories.
BEST PLACE TO…
Enjoy the Outdoors
Arnold Arboretum
Work
Mount Pleasant Home
Enjoy Live Entertainment
Jamaica Plain Porchfest
See Art
JP Open Studios
CONSUMER FAVORITES
Friendliest Business
Fresh Hair
Breakfast
Sorella's
Lunch
Purple Cactus
Dinner
Vee Vee
Latin American Food
Chilacates
Asian Food
JP Seafood
Bakery
Fiore's Bakery
Pub/Bar
Canary Square
Pizza
Same Old Place
Cup of Coffee
Café Nero's
Retail Store
On Centre
Convenience Store
Ruggiero's Market
Personal Service
Fresh Hair
Real Estate Service
Focus Real Estate
Bank
Rockland Trust
Professional Service
Lawyer Jeremy McHugh
Home Service
Maid to Clean
Auto Shop
Arborway Auto Services Center
BEST AREA BUSINESSES
South Street
Ferris Wheels
Egleston Square
Star Fish Market
Hyde/Jackson Squares
Alex's Chimis
Centre Street
City Feed
Forest Hills
Brassica Kitchen and Café
Washington Street
Tie: Doyle's and Turtle Swamp Brewery
THE REST OF THE BEST
Community Event
Wake Up the Earth Festival
Playground
Brewer/Burroughs Tot Lot
Mural
Purple Cactus building
Children's Activity
Curtis Hall Community Center
Health Service
Southern Jamaica Plain Health Center
Local School
Curley K-8 School
Neighborhood Association/Group
JP Progressives
Nonprofit agency
Jamaica Plain Neighborhood Development Corporation
Gay/Lesbian Hang-out
Milky Way Lounge
Storefront
Boomerangs
Government Service
USPS
Environmental group
Wake Up the Earth