4 Reasons to Sell This Summer [INFOGRAPHIC]
Summer has arrived, and we may see triple digits this week in Boston. Before you feel heat fatigue, we are going to motivate you on this Monday to inspire you to hit your goals this summer. The Boston housing market is still going strong, and with a summer slowdown, your home will have less competition to face with plentiful buyers shopping for their dream home.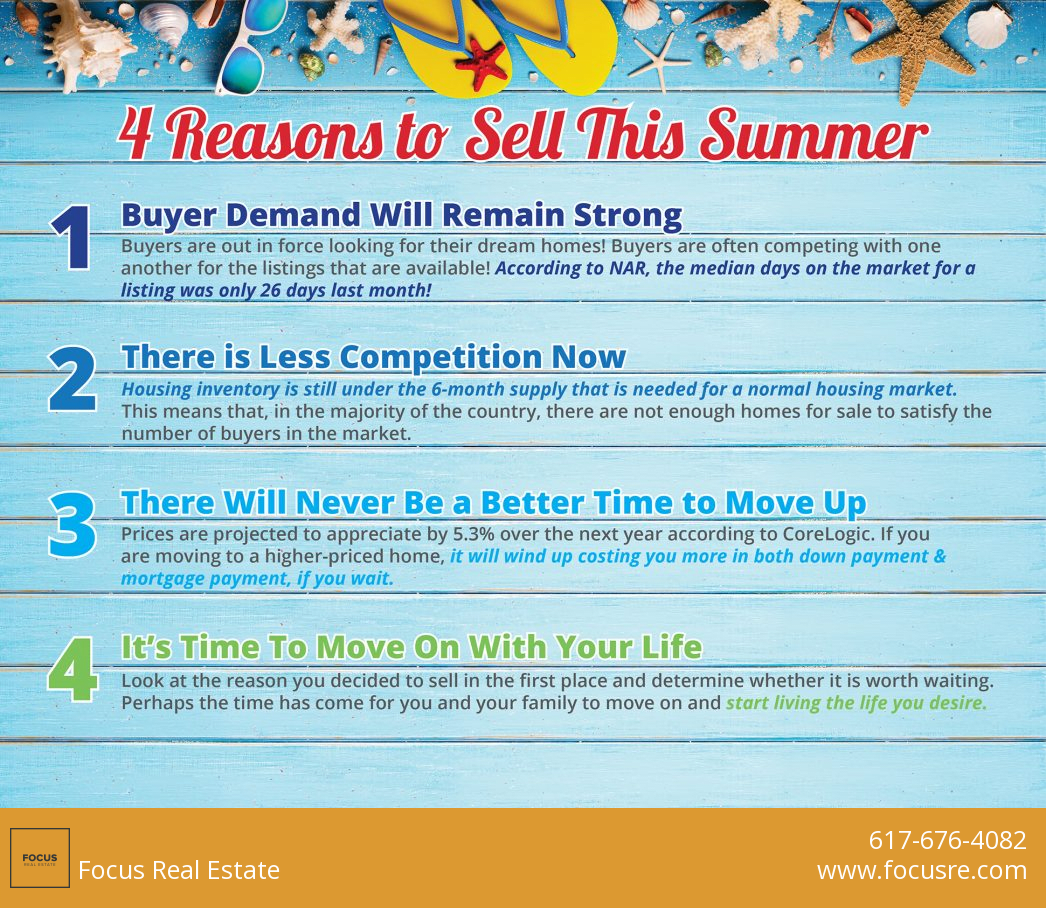 Some Highlights:
Buyer demand continues to outpace the supply of homes for sale which means that buyers are often competing with one another for the few listings that are available!
Housing inventory is still under the 6-month supply needed to sustain a normal housing market.
Perhaps the time has come for you and your family to move on and start living the life you desire.
Parts of this article originally appearing on Simplifying the Market.