5 Reasons to LOVE Your Real Estate Agent: INFOGRAPHIC
Selling your home shouldn't feel overwhelming. If you work with the right real estate agent, you should feel nothing but love! Here are 5 reasons why using a real estate agent will ease those butterflies in your stomach: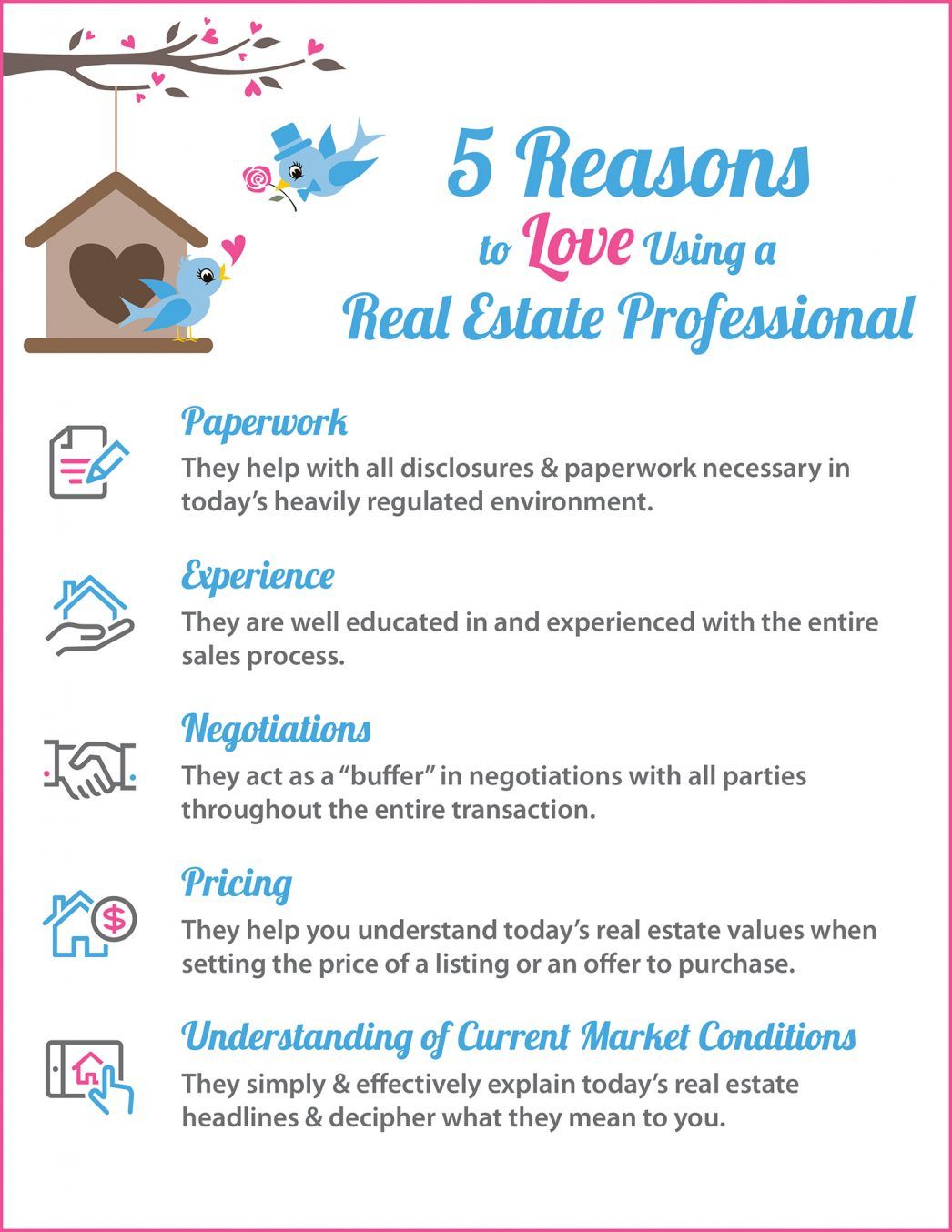 Highlights:
Hiring a real estate professional to guide you through the process of buying a home or selling your house can be one of the best decisions you make!
They are there for you to help with paperwork, explaining the process, negotiations, and helping you with pricing (both when making an offer or setting the right price for your home).
One of the top reasons to hire a real estate professional is their understanding of your local market and how the conditions in your neighborhood will impact your experience.
Are you ready to feel the love? Give us a call to schedule a cost FREE market analysis of your home.
This article originally appeared on Simplifying the Market.