Days on Market Drops to NEW Low
If you remember us talking about days on the market back in December both nationally and here in Boston, you might not be surprised to hear that national number has dropped again. However, maybe you will be surprised to hear that for once, Boston is not trending below the national averages.
According to recently released data from the National Association of Realtors (NAR), the median number of days that a home spent on the market hit a new low of 26 days in April, as 57% of houses were on the market for under a month.
NAR's Chief Economist, Lawrence Yun, had this to say,
"What is available for sale is going under contract at a rapid pace. Since NAR began tracking this data in May 2011, the median days a listing was on the market was at an all-time low in April, and the share of homes sold in less than a month was at an all-time high."
Strong buyer demand, a good economy, and a low inventory of new and existing homes for sale created the perfect storm to accelerate the time between listing and signing a contract.
National Days on Market
The chart below shows the median days on the national market from April 2017 to April 2018: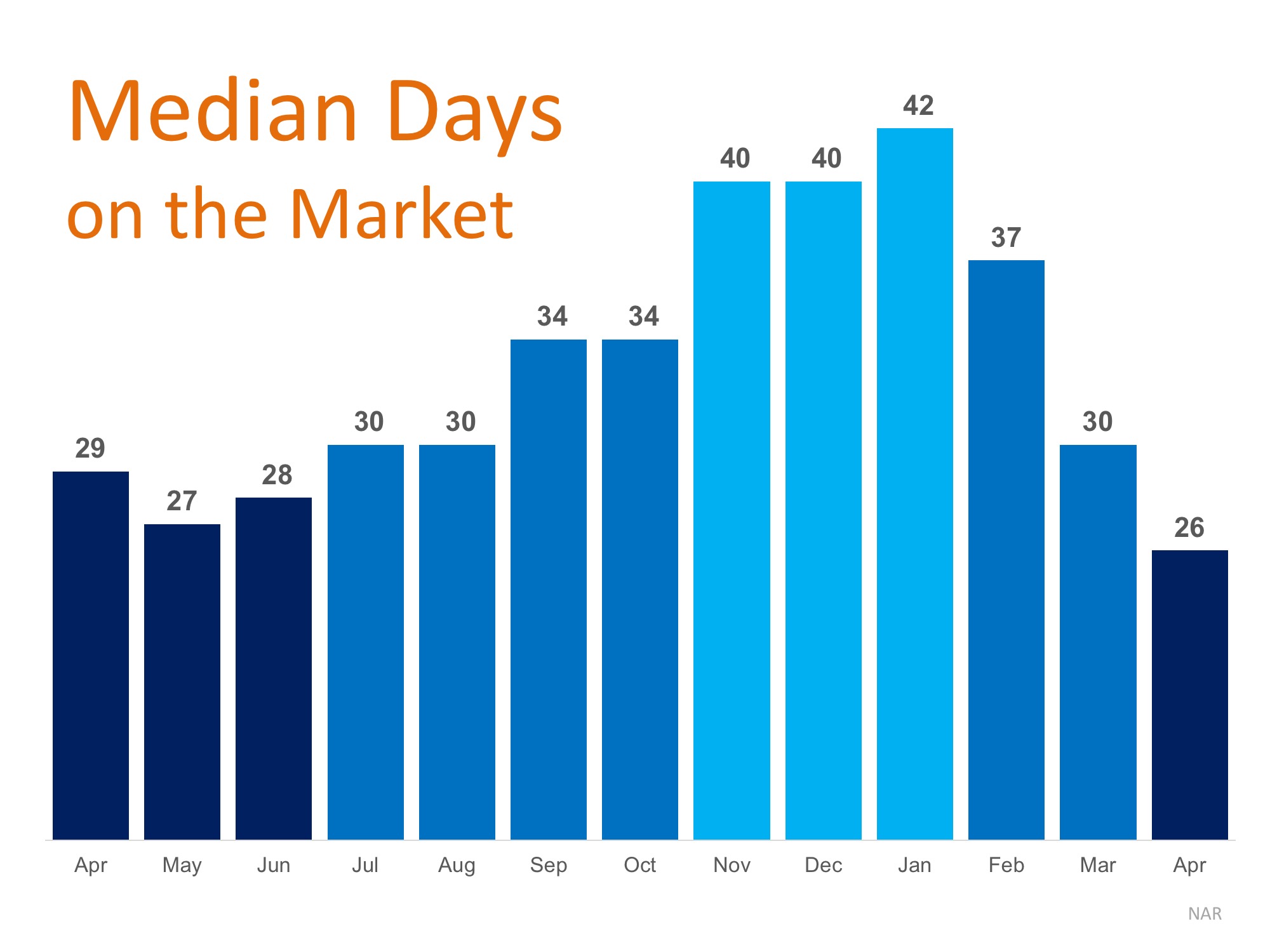 Boston Days on Market
To our surprise when we ran the Boston home sales numbers, we weren't trending below the national average. Although we hit below 30 days to an offer much sooner in the 2018 Spring market compared to 2017, we are still slightly above what they are reporting nationally.
We can speculate that since the national averages dropped significantly and Boston has stayed somewhat consistent, the rest of the US market is catching up to the competitive market we been experiencing in Boston and the greater Boston area.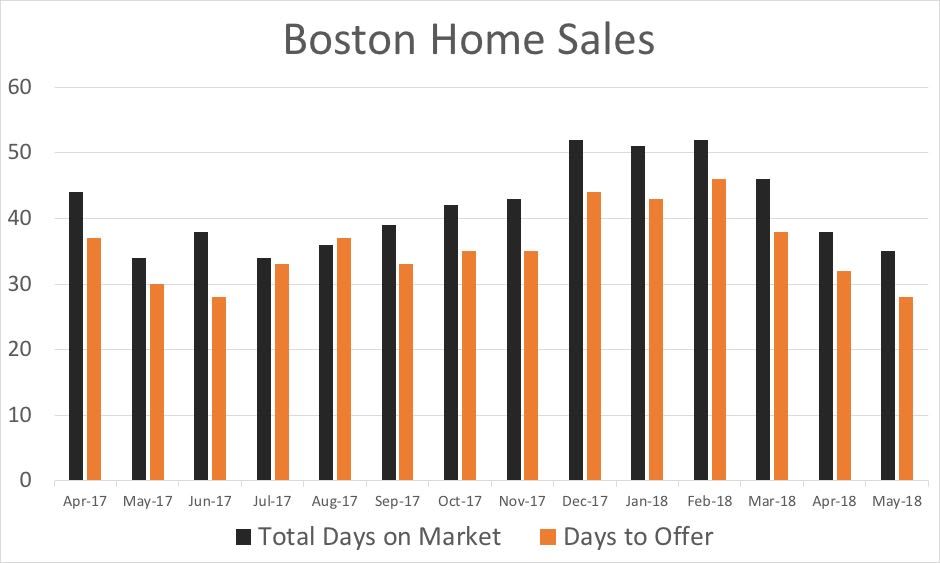 Bottom Line
If you are a homeowner who is debating whether or not to list your home for sale, now that national market conditions have caught up to the competitive Boston market. A quick turnaround on your home sale is almost guaranteed.
Parts of this blog appeared originally on Simplifying the Market.