Focus Real Estate Named JP's Best!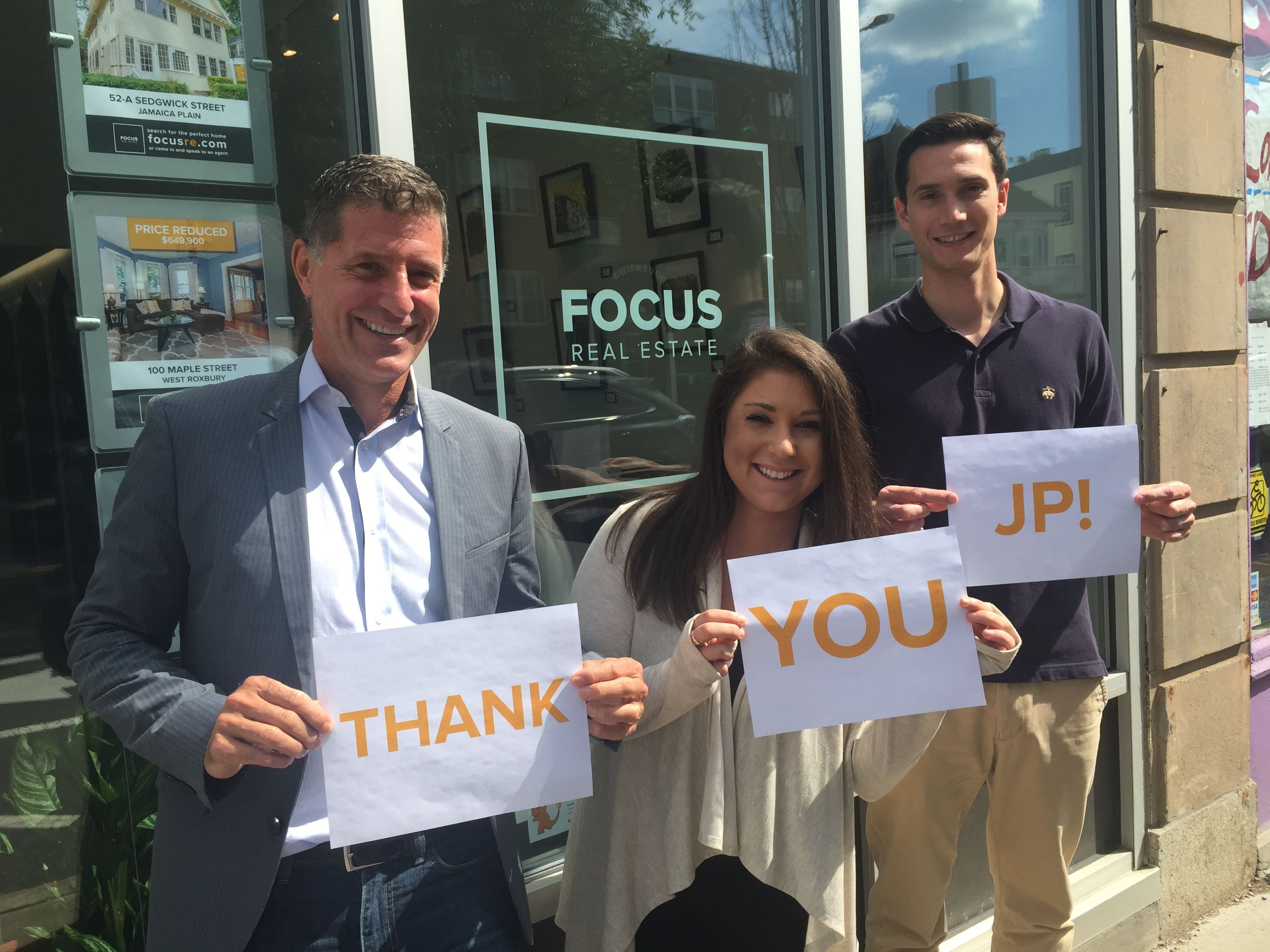 A couple of weeks ago, we asked our wonderful clients to vote for us in the Jamaica Plain Gazette's "Best of JP" Reader Survey. We are beyond thrilled that you not only responded, but you help us sweep up! Focus Real Estate was named 2016's "Best Real Estate Service", "Best Area Business on South Street", AND "Best Place to Work."
You can read the full list here.
When we opened our doors in January, we had a dream to operate a little differently than other brokerages and we wanted to put the emphasis on our relationships with our clients. To see a little piece of that dream become a reality this past week has been beyond humbling and gratifying.
We know Fall just got here, but we're looking to the future and we think that 2017 just got brighter.
Thank you doesn't cover it, but thank you, thank you, thank you. :-)