Home Sales Grow Despite Low Inventory [INFOGRAPHIC]
If you read our post last week about the best month to sell, you saw a couple of charts on Boston's home sales since 2016. Although we've been saying time after time that inventory is down, the numbers show we are slowly rising in volume. Check out the national stats in the infographic below: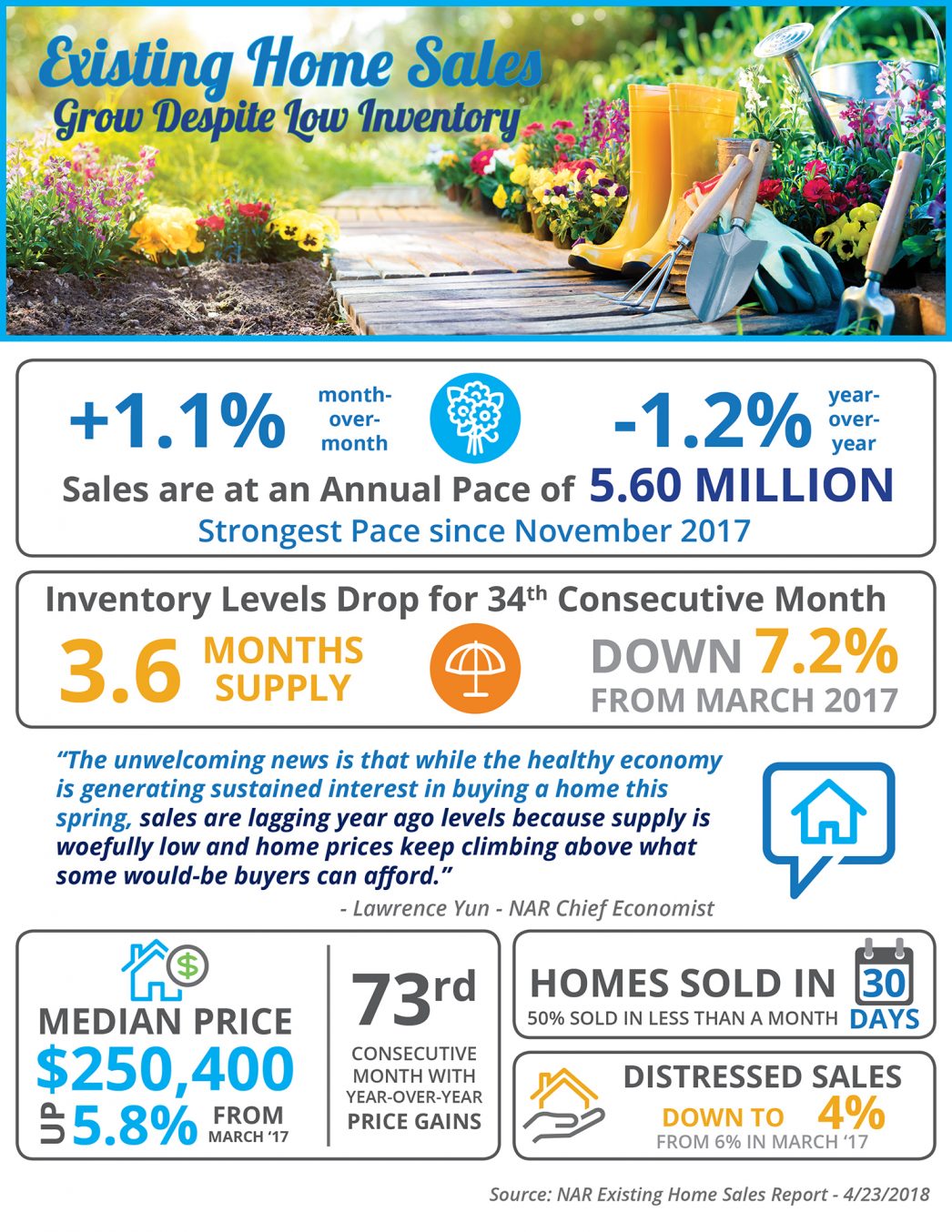 Some Highlights:
According to the latest Existing Home Sales Report from the National Association of Realtors, sales grew 1.1% in March to an annual pace of 5.60 million.
This market is the strongest pace since November of 2017.
Inventory levels dropped year-over-year for the 34th consecutive month and are now 7.2% lower than March 2017 levels, representing a 3.6-month supply.
Indications are showing that buying a home is within reach for more and more people. This is creating the perceived drought in inventory.
In the past weeks at Focus Real Estate, we've seen more and more transaction with multiple...
Parts of this article originally appeared in Simplifying the Market.