How to Paint A Room Fast: Do's and Don'ts
Living in a freshly painted space feels like you just moved into a new home. We pulled a few tricks from around the office and the good old internet on the best ways to paint a room and have it look like you paid a professional. These tricks work the same whether you are buying a new home, getting ready to sell, or need a change!
DON'T test colors in small swatches
Katie stands by painting a 2x2 square on the wall when testing colors. In fact, she recommends putting a large square on EVERY wall. This way you can see your chosen color how the light will hit it. You may find a color looks great on one wall, but not another.
DO start by cleaning the walls
Cleaning may seem like you're adding time to the project, but you may negate having to do multiple layers of paint later. Plus, the color adheres better to a clean wall. Something as small as fingerprints can affect it. Make a solution of 70% water and 30% white vinegar. Wipes walls, trim, and sashes with a sponge and let dry. If you haven't done this in awhile, you may want to get the big guns and buy some TSP. Make sure you wear gloves!
DON'T bother with Tape
Edging and cutting in is simple with a tapered brush and a steady hand. There's no need to waste time on tape. Dip your brush in the paint and paint about half an inch from whatever edge you are painting. Then go back slowly over the same area allowing the most extended bristles just barely touching along the border.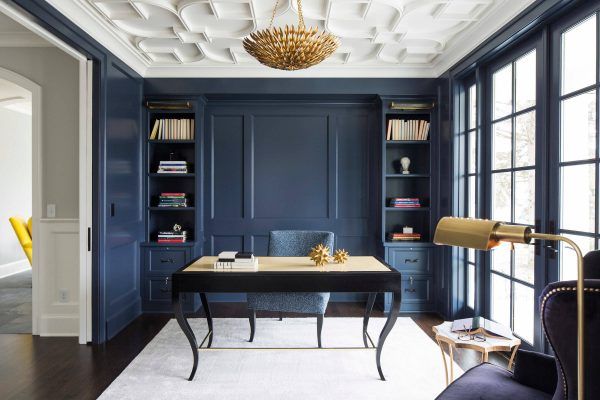 DO paint trim and walls the same color
Randal recommends painting trim and walls the same color. Not only do you save time cutting in, but you'll get a sleek modern look.
DON'T use paint directly out of the bucket
Dried bits of paint can be in the bucket when you take it home from the store. Take the two minutes to strain the paint by placing a strainer (or pantyhose for the money savvy) over a 5-gallon bucket. This step WILL save you time having to pick out pieces of hard paint. Plus your fingernails will thank you.
DO use an extension rod for rollers
There's an art/science to rolling paint on walls. Here's a great video to watch if you have five minutes and don't mind Australian accents. The reach you'll get by using an extension rod makes a difference and will save time.
DON'T use a paint tray
If you're painting with a gallon or more of paint, there's no need to tempt fate an make a mess by pouring paint into a try. Instead, since you've strained out your paint into a five-gallon bucket, put in a paint grid and dip brushes and rollers directly into the bucket. This method will also help your paint from drying out too fast.
DO distract your brain
By "distract" we mean "make it fun." Load up your favorite podcasts, music playlists, or bribe your friends with pizza and distract yourself from thinking about how much you have left to paint! Because we know you're dying to know, a few of our favorite podcasts are Invisibilia (Katie's choice), Inside the Closet (Meg's choice), and My Favorite Murder (Gina-Marie's choice)