Increase Home Value through Staging [INFOGRAPHIC]
Even though it may not feel like it here in Boston, Spring is right around the corner. If you're looking to make a move this year and you don't have the time for a big home improvement project, there is something you can do to immediately increase the value you of your home without spending a ton of money. Staging allows prospective buyers to picture themselves in your home. That doesn't mean you need to replace all your home furnishings either! Repurposing or removing items can give the same impact.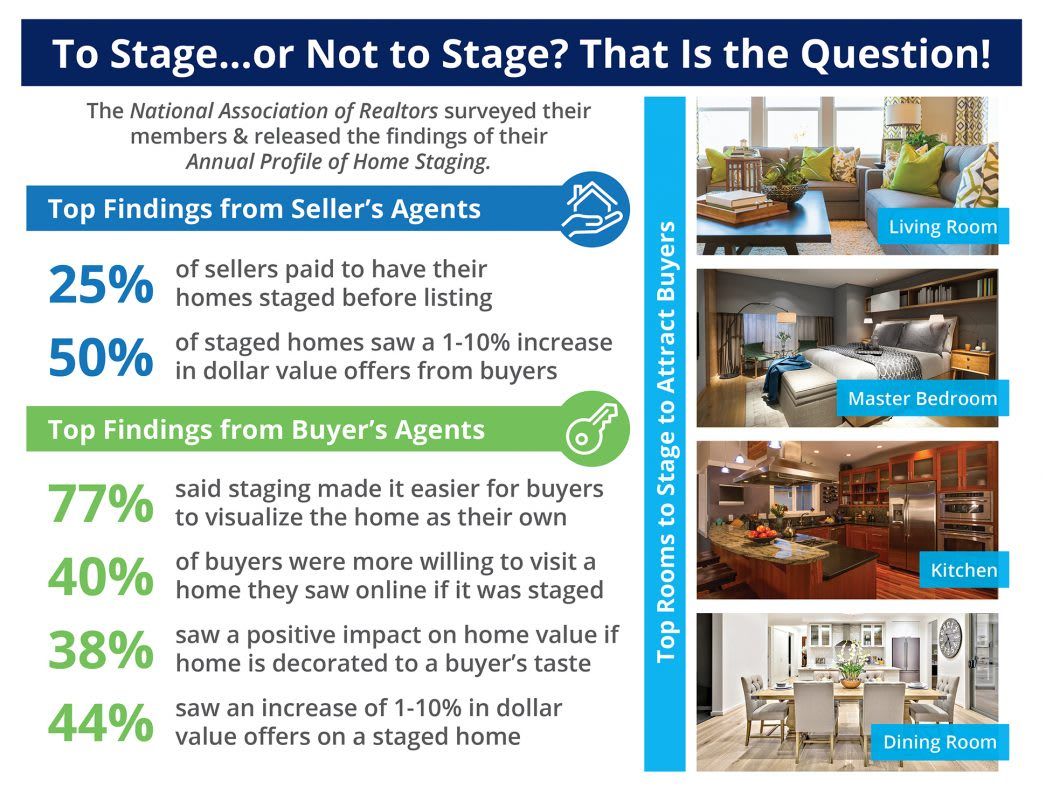 Some Highlights:
The National Association of Realtors surveyed their members & released the findings of their Annual Profile of Home Staging.
50% of staged homes saw a 1-10% increase in dollar value offers from buyers.
77% of buyer's agents said staging made it easier for buyers to visualize the home as their own.
The top rooms to stage in order to attract more buyers are the living room, master bedroom, kitchen, and dining room.
---
Don't think you have time to make your home pretty? We know just the expert to call!
This week, Sarah is talking to all your sellers out there...
Parts of this article originally appeared in Simplifying the Market.