Inventory Drops As Values Rise [INFOGRAPHIC]
We're back again singing that same old tune! As July closed out in Jamaica Plain, we saw 53 sales between condominiums, single family homes, and multi-family homes. If you compare that to 2016, which had 67 sales, that's 20.9% decrease. However, JP's housing market isn't unique in this trend. It's happening nationally. Here's a quick snapshot: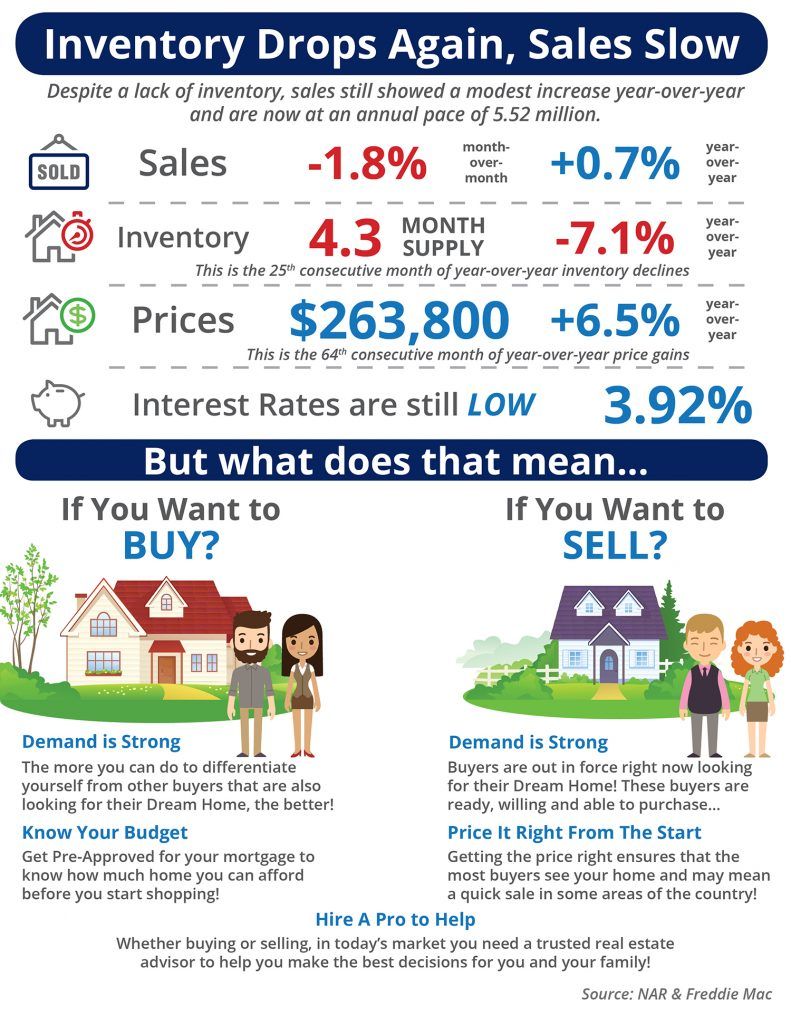 Highlights:
Existing Home Sales are now at an annual pace of 5.52 million.
Inventory of existing homes for sale dropped to a 4.3-month supply, marking the 25th month in a row of declines.
The median price of homes sold in June was $263,800. This is the 64th consecutive month of year-over-year price gains.
Jamaica Plain's average price in July increase by almost 4% over 2016.
Parts of this article originally appeared in Simplifying the Market.