What Does Supply & Demand Mean for Home Value? [INFOGRAPHIC]
We've been talking about how inventory has been at a historical low since January, but this trend has actually been happening for a LOT longer than that. As inventory continues to drive the market, what does that mean for home values? It's time to put on your Economics 101 hats and take a peek at what "supply and demand" does to homes in the US.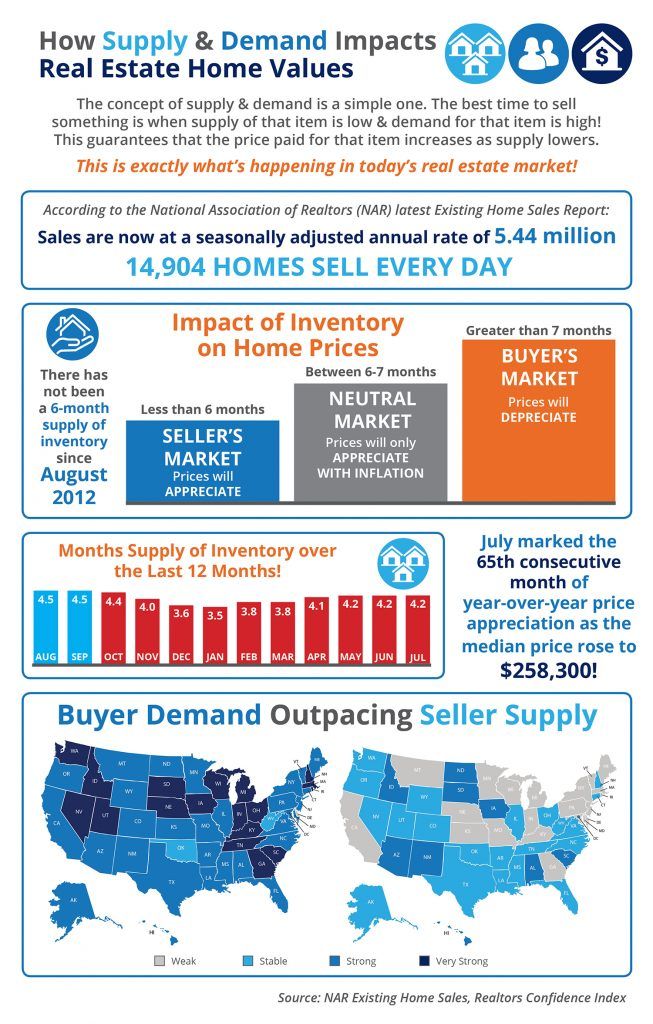 Some Highlights:
The concept of supply & demand is a simple one. The best time to sell something is when the supply of that item is low & the demand for that item is high!
Anything under a 6-month supply is a seller's market!
Nationally, there has not been a 6-months inventory supply since August 2012!
Inventory levels differ depending on the area of the country and price range, so let's get together to discuss the exact market conditions in our area.
Parts of this article originally appeared in Simplifying The Market.