What Would You Give Up to Buy a Home? [INFOGRAPHIC]
Do you want to buy a new home, but don't know where to start? It's the little things that will help you on that one big purchase in the end.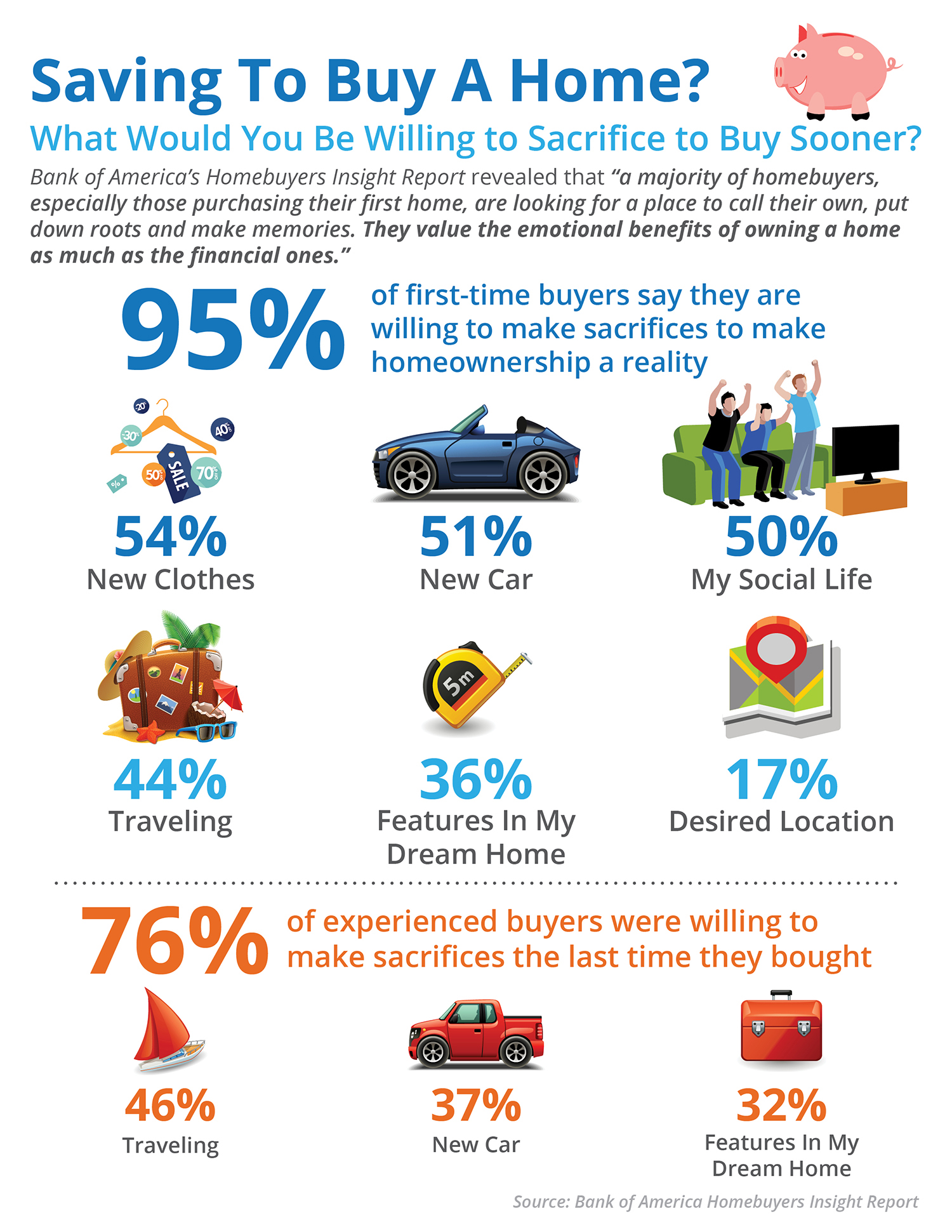 You don't need 20% Down
We've talked about this a few times before, but there are many ways to buy a home without putting 20% down.
Some Highlights:
95% of first-time homebuyers are willing to sacrifice to make homeownership a reality.
The top item that buyers sacrifice is new clothes, at 54%.
Even repeat or experienced buyers say they sacrificed taking a vacation or buying a new car to buy their last home.
Parts of this article originally appeared on Simplifying the Market.