Final Days for our Toy and Coat Donation Drive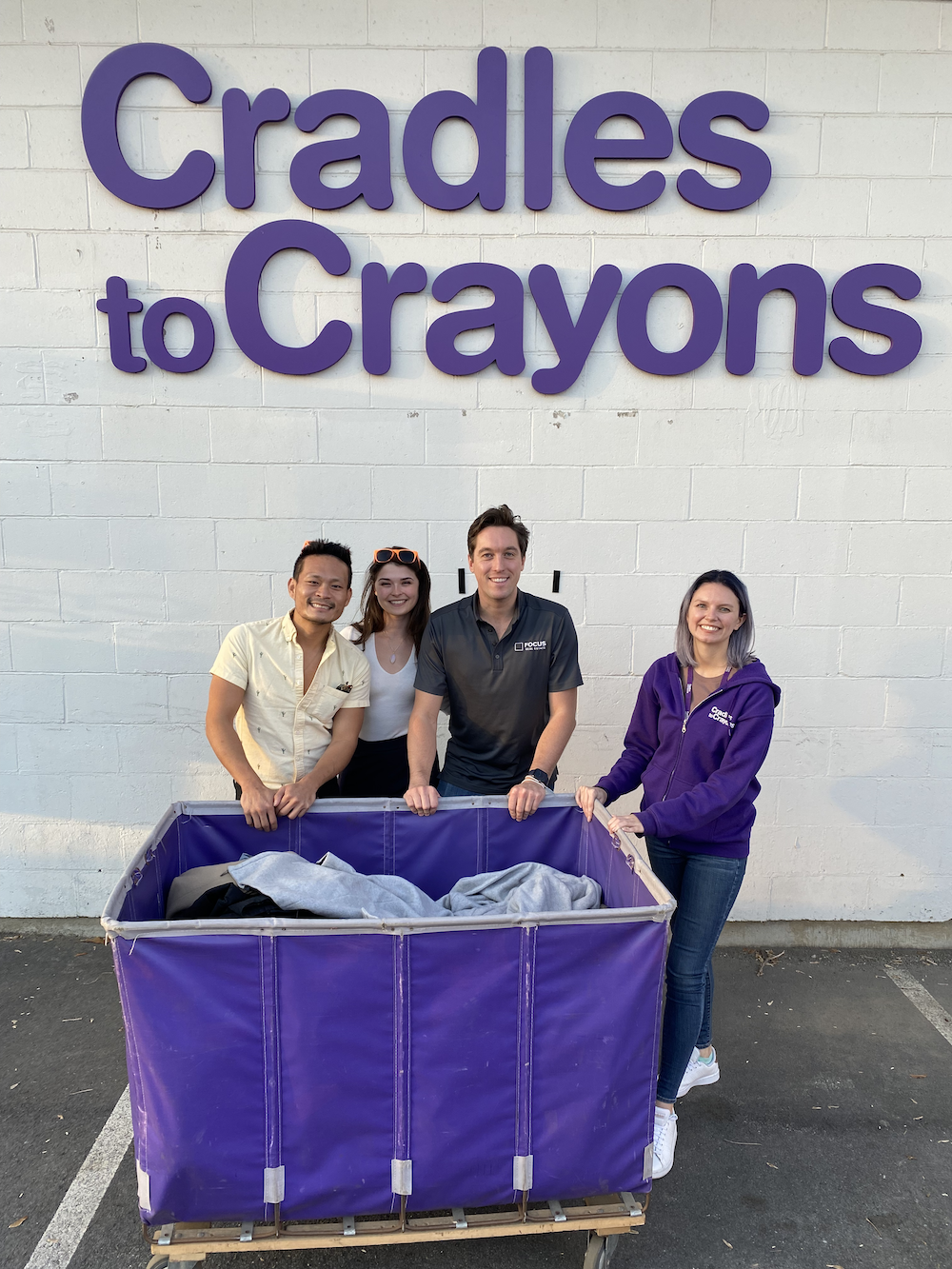 Final Days for our Toy and Coat Drive
During the past two months, we have had a front row seat to witness the generosity of our community. And how amazing it has been!
Since Halloween, Focus Real Estate has been a drop-off site for toy and clothing donations for Toys for Tots and Cradles to Crayons. The response has been nothing short of overwhelming!
We have filled bins and collection boxes beyond capacity! We have had so many donations that we had to deliver what we collected by mid November to Cradles to Crayons just to create more space in our office. We use our Focus van to store all of your donations as we are bursting at the seems in our office!
People have stopped by with their donations, commenting how wonderful it is that we are collecting for these charities. Parents have stopped in with their kids and used the donation drive as a teaching moment. Neighbors have seen the banner outside our office and have dropped items off. They've read about our drive in local newspapers and have driven here from neighboring towns with their donations. Friends and neighbors have received our emails or seen our postings on social media and brought items to us. Shoppers at Boing Toy Shop in JP have seen our signs and used the generous 20% discount to purchase toys for our drive. (Thank you, Boing!) One woman made a special trip from Quincy to fill an entire Cradles to Crayons bin by herself!
So, to everyone who has donated so far, we can't thank you enough. Your generosity is sure to bring smiles and warmth to the faces of families and children in need throughout the Boston area. The spirit of the holiday season is alive and well!
If you'd still like to donate to our drive, it's not too late. Our drive continues until Wednesday, Dec 15. Toys for Tots requests new, unwrapped toys and Cradles to Crayons has a specific need for new or gently used coat for children or adults this year. Thanks so much!