Will More People Be Moving to the Suburbs and Rural Areas?
It is interesting to observe the demographic changes of America over time. Looking back just in recent history over the last 50 years or so we saw urban blight and an exodus from the cities to the suburbs in the 1970's and 1980's. In the 1990's and first decade of 2000 we saw a renewal in many of American cities boosted by economic growth, new immigrants and revitalized and cleaned-up infrastructure of cities. However, the last decade we have seen a softening in the growth of the largest cities as they have become more desirable and thus more expensive and more crowded. In the last decade the 3 largest cities (NYC, LA & Chicago) in the US growth has slowed and we've seen larger growth in many of the mid-sized cities where they offer a better cost of living, more space and even better quality of services and opportunities than they had ever before.
Boston being more of a mid-sized city, certainly saw good growth this past decade. According to US Census Data, Boston's population grew 12.4% between April 1, 2010 and July 1, 2018.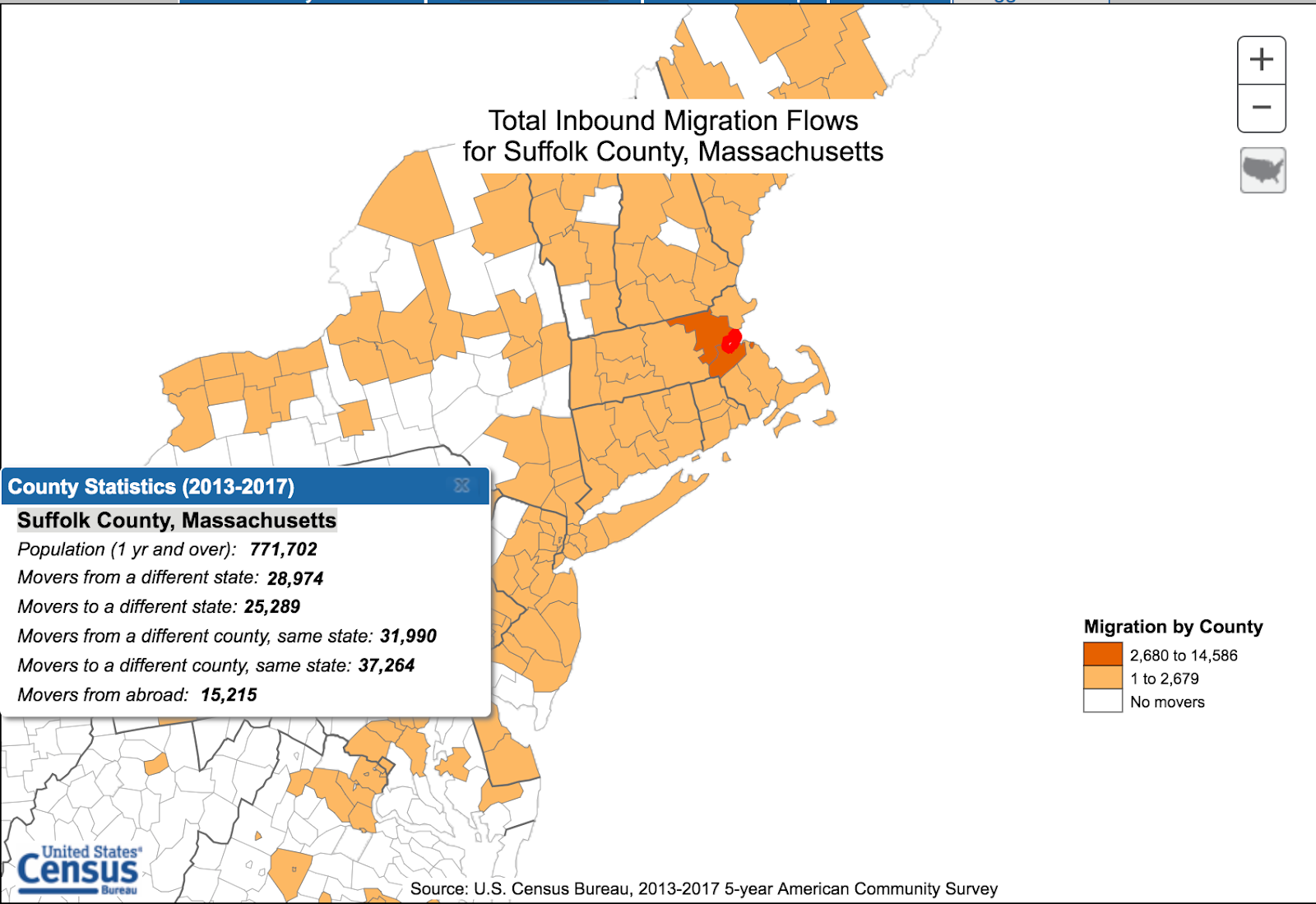 Now with pandemic upon us and stay-at-home orders and the need for social distancing, how will this affect demographic changes in the US and us here in Boston? This remains to be seen but one thing we know is that this will truly have lasting effects on all of us. Some of those changes are:
More and more of us are successfully working from home

Will we and our employers see that this can be done and see more telecommunication or flexible office scheduling in the future?



Will more of us not want to go back to dealing with a daily commute?

Will many of us not want to live in such close proximity to so many others?Spending more time at home will we want or feel we need more space, a bigger home or more outdoor space?

Not being able to take advantage of many of the aspects that make cities so great (like museums and cultural centers, major events and professional sports, huge selection of quality places to eat, drink and socialize, etc.), will those things not be a priority to us as much going forward?

Will having closer access to larger outdoor natural and wilderness spaces be more important?


As with so much during this pandemic, there is much uncertainty how this will play out and what effect it will have on us, but it is certain to have long standing changes. Being a mid-sized city with a diverse economy, lots of green space, good public transportation and more, Boston is positioned well to come out of this pandemic strong and revive quickly. And many of Boston's neighborhoods like Jamaica Plain might do even better seeing that it's not too urban, yet not too suburban, a bit more affordable than downtown with more space and has the most greenspace of any other neighborhood in Boston.