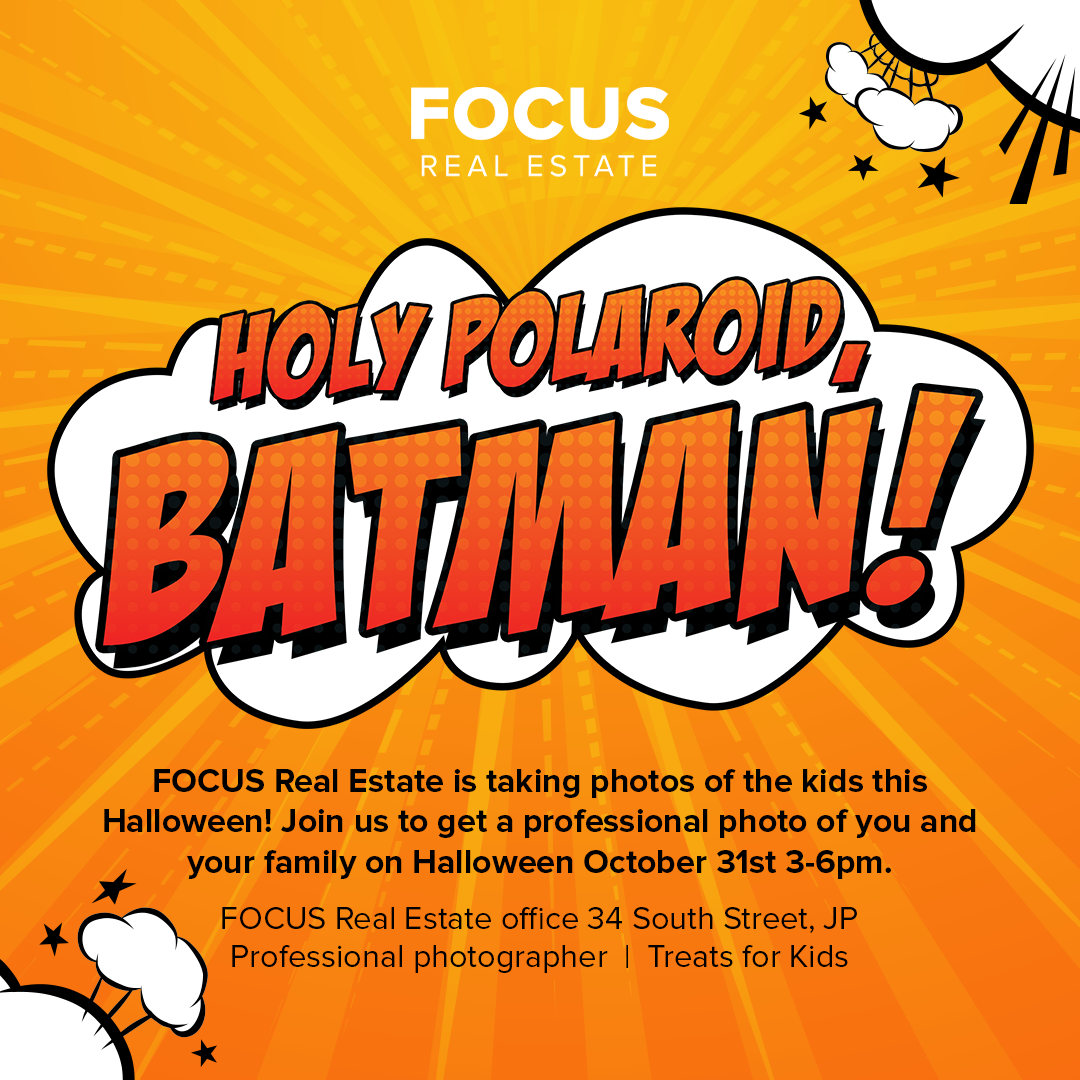 Are you ready for all the ghosts and ghouls to descend on Jamaica Plain's main streets? We are participating in JP's Halloween Stroll AND we are offering a free photo booth with professional photography.
About the Photo Booth
Head to our office at 34 South Street in Jamaica Plain from 3pm-6pm on Halloween in your costume and put on your best scary face! There will be loads of tricks and treats for all.
After Halloween, all the photos will be posted on our Facebook page and you will have the chance to VOTE for your favorite kids and grown ups costume. We are giving away a $50 gift certificate for the adult winner and a $50 for the child winner!
About Halloween Stroll
From 3pm to 6pm, the businesses of JP are opening up their doors and their candy bowls for trick or treating.
About Photography
Dan is a local Boston area photographer with an amazing knack to capture important moments. From Dan's bio:
"The moments of your life pass so quickly. Soon they begin to blur and fade away....A photograph waits patiently for us so that we can once again hold those memories close to our hearts for our lifetime and for generations to come."
Visit Dan's site for more info.
---
See you on Halloween!
Focus Real Estate Halloween Photo Booth
Monday October 31st, 3pm to 6pm
Facebook Contest for Best Adult and Child's Costume
Tuesday November 1st - Friday November 4th at noon
Winners will be announced on Facebook at noon on November 4th