FOCUS Real Estate Presents: Visiting Artist in JP Suzanne Hoffman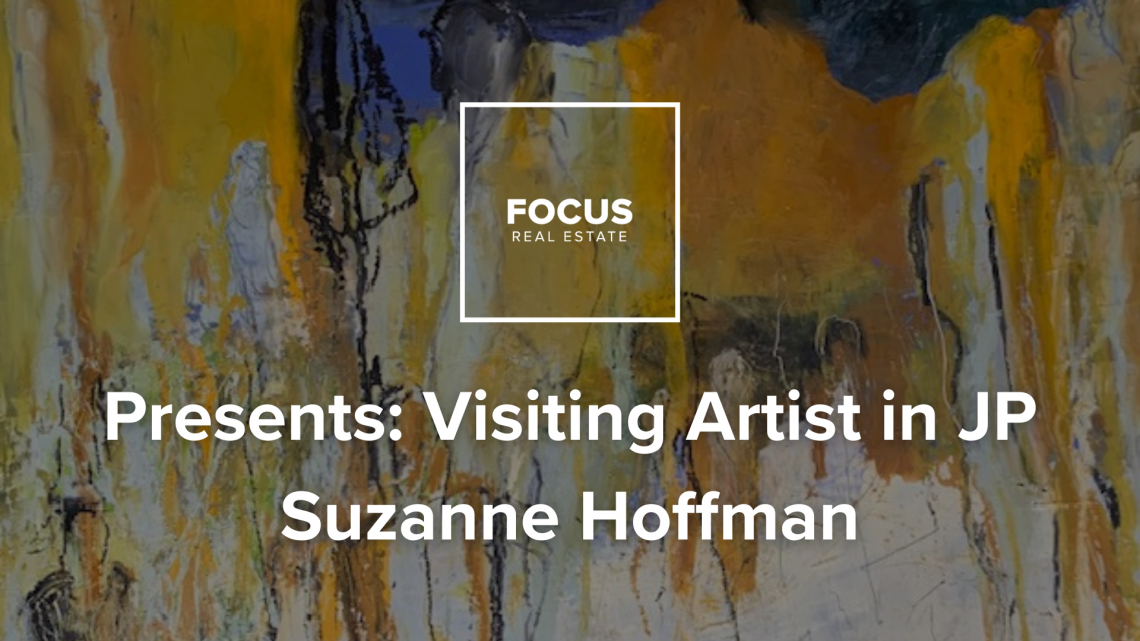 We're thrilled to announce our upcoming Visiting Artist in JP series event, featuring the talented Suzanne Hoffman. As a long-time resident of Jamaica Plain and an active member of the JP arts community, Suzanne's artwork is sure to captivate and inspire.
The artist reception will take place on Saturday, March 25th from 3pm to 5pm at our Jamaica Plain office on 34 South Street. Suzanne will be showcasing many of her new beautiful oil paintings, including both traditional primarily works in oils and cold wax paintings and mixed media abstracts. Light refreshments will be provided.
This event is a unique opportunity to experience the tranquility and beauty of Suzanne's paintings in person. As a self-taught artist, Suzanne primarily works in oils and has recently been exploring the use of cold wax medium in her paintings. Though she lives in the city, her work is inspired by nature, particularly the coast of Maine. Her paintings often evoke a sense of calm and space, making them perfect for any home or office.
In addition to the artist reception, we're excited to announce that Suzanne's artwork will be on display at our Jamaica Plain office until May 1st. This is a great chance to see more of her work and experience the tranquility of her paintings.
As a clinical psychologist, Suzanne has pursued her passion for art-making whenever possible. She began exhibiting her work in 2011 and now regularly shows in the Greater Boston area. In addition, she serves on the Steering Committee of the Jamaica Plain Artists Association, highlighting her commitment to the arts community in Jamaica Plain.
We hope you'll join us in welcoming Suzanne and celebrating her beautiful artwork. This event is open to everyone, so please feel free to invite friends, family, and anyone else who might be interested in attending. To register, click the button below, we look forward to seeing you there!
Our team of experienced real estate agents is here to help you every step of the way, whether you're buying, selling, or just looking for information.
Find Your New Home
If you're in the market for a new home, be sure to check out our current listings
What's Your Home Worth
If you're interested in finding out the value of your home.