Our Favorite Sales of the Year
It was a banner year at Focus Real Estate. Our agents helped clients buy and sell 131 properties - a 13% increase from 2020. With all that volume and activity in our office all year long, we thought we would take a moment during a slightly slower time of year to reflect back on our favorite sales in 2021. We asked each of our agents what stood out for them.
Two historic homes
It's not every day that a realtor gets to sell a home built in the 1600s - even in the Boston market. It's downright exceptional when you get to be involved in the purchase and sale of two historic, circa 1600s homes in the same year. Randal Engelmann enjoyed taking a step back in time selling this home and guest house at 816-818 Center St in JP this past summer. He then helped his buyers purchase a vintage 1600s home in Concord (where else!) that featured a musket cabinet!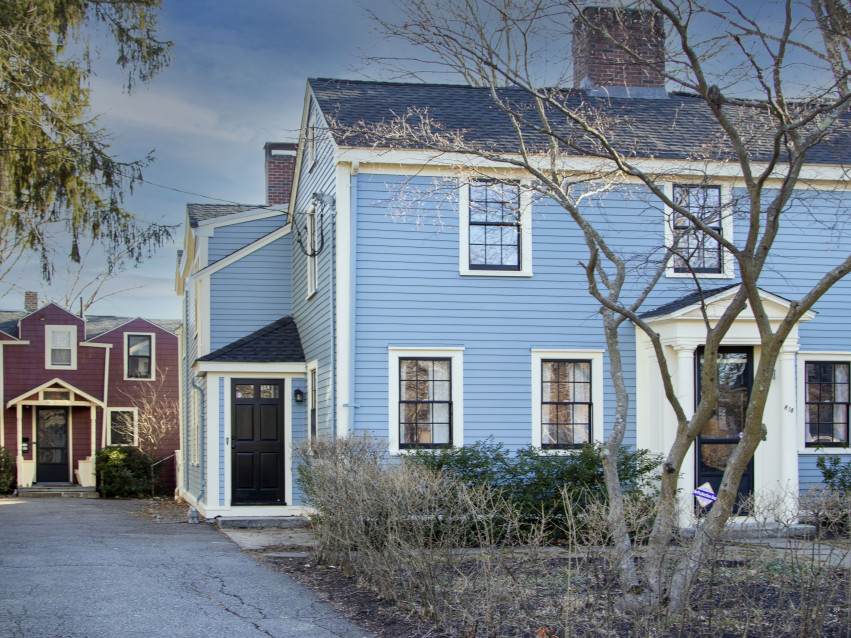 Making friends
Mark Crespi's favorite sale was helping his clients Phil and Sarah sell their home in Rockland, pictured, and purchase a new home in Franklin. Mark formed a great friendship with the couple during the process and continues to stay in touch with them. He has sold a total of five homes with the family over the past year and a half. That's what makes real estate so enjoyable, Mark said. "I get to help my clients find their dream homes and make great friends along the way. What could be better?"
Staged to perfection
Eric Wei's biggest win for the year was being able to offer his staging and renovation expertise so that his clients can exceed their selling expectations. "This three bedroom condo on Chestnut Ave in JP underwent a complete transformation before we put it on the market," noted Eric. "We painted, cleaned, decorated and staged it to perfection." The result was that the condo received multiple offers and sold for over asking price. "Needless to say, the owners were very happy which makes me feel great."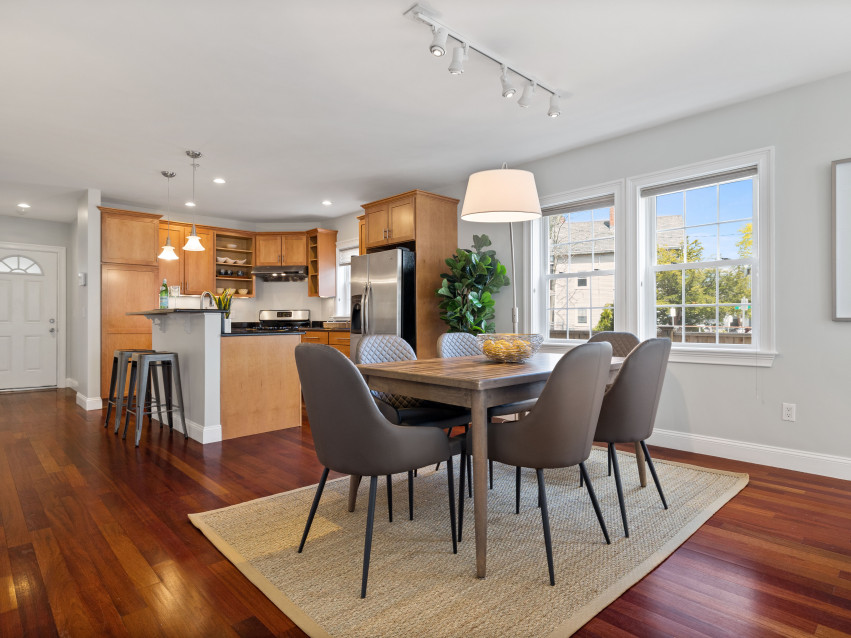 On the move again
When Jaime Bourgoin found a charming single family home in Melrose for a couple who were moving here from Alabama for a job, she thought they would settle in to the Boston area. After all, Tyler and Allie were thrilled that Jaime was able to place a winning offer for a home they loved while competing against 17 other buyers during the very busy spring market.
But employers had other plans and, after 3-4 months, they had to move again due to a job transfer. Jaime went to work again, helping Tyler and Allie sell their home at asking price during the more difficult winter market.
"It was a sad to see them leave the area after such a short time here, but Tyler and Allie were lovely to work with," said Jaime. "That was the most gratifying part for me - helping them buy and sell in such a short period of time and making the process easy for them as they were dealing with work issues."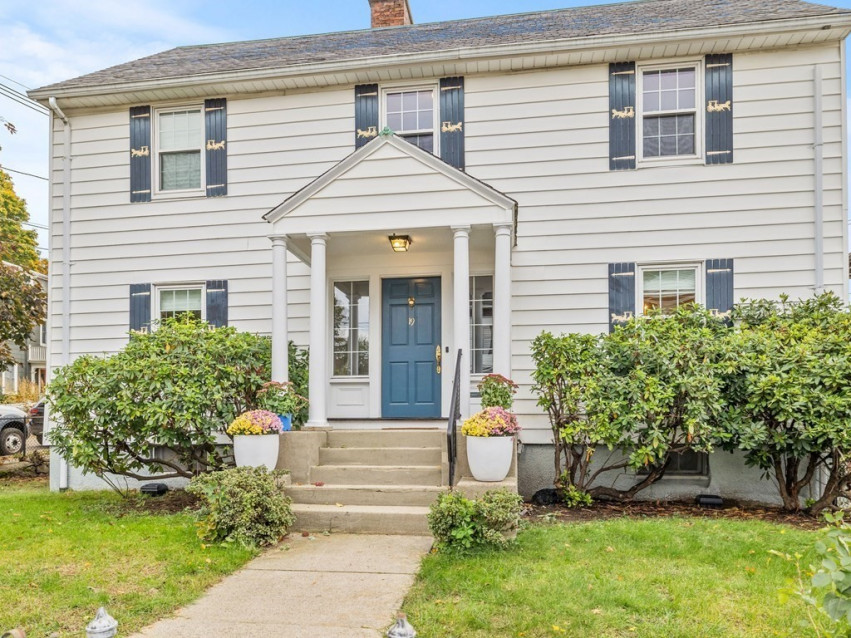 Hard work pays off
Neathery Brenzel says she enjoys every sale so it's hard to choose just one. Nevertheless, her favorite sale was for two of her oldest friends. They asked her to sell the condo on Spring Park Ave in JP that they had owned together for 20+ years. They had raised their girls there as well as helped raise Neathery's girls there! "We were long-time friends. It wasn't just the connection with the property that I loved about the sale. It was also the process. I invested a lot of time and effort into prepping the condo to be put on the market. I arranged for painting, staging, floor refreshing and landscaping. We hit it out of the park. We sold the condo for $100K over asking price."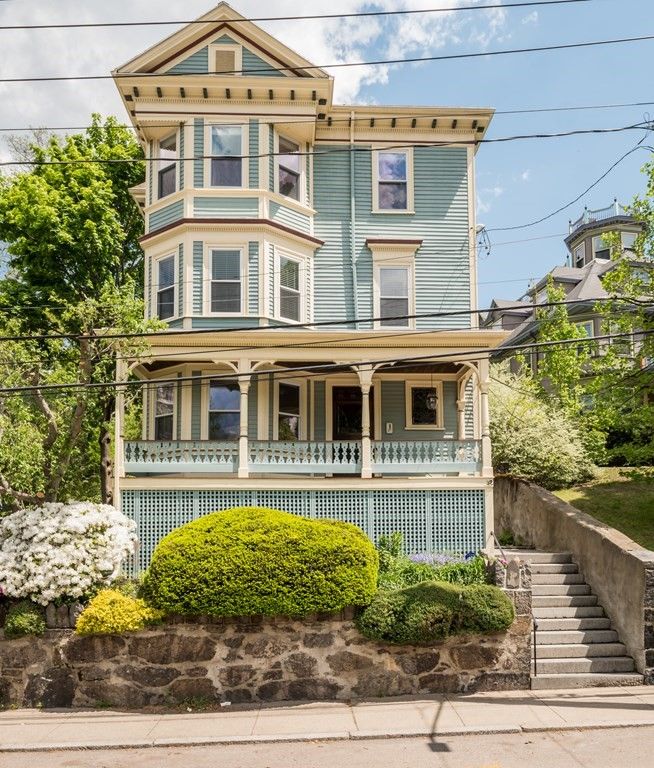 They knew who to call
"My sale at Fearing Drive in Westwood meant the world to me," said Bunny Cecchetto. "The owners were friends from when our kids were growing up. When I decided to change careers and become realtor, Anne and Donald were incredibly supportive. We lost touch over the years and hadn't spoken in a long time."
This past summer, Anne called Bunny to ask her to help them sell their home. They said they knew Bunny would be the best person for them. But Bunny had her work cut out for her. The owners wanted an unprecedented sale price for their neighborhood. The house needed staging and there wasn't a stager available on short notice. And Anne and Donald needed to have a rent-back contingency so they could live in the house while orchestrating a move to North Carolina.
Bunny took on the staging and decorating herself and made the home look like it belonged in Better Homes & Gardens. The house sold for $1,445,000 - almost $100,000 over asking price - and a record for the neighborhood. Bunny negotiated a 60-day rent-back and the sale of the home went seamlessly. "I was so proud to handle this dream sale for my friends," beamed Bunny.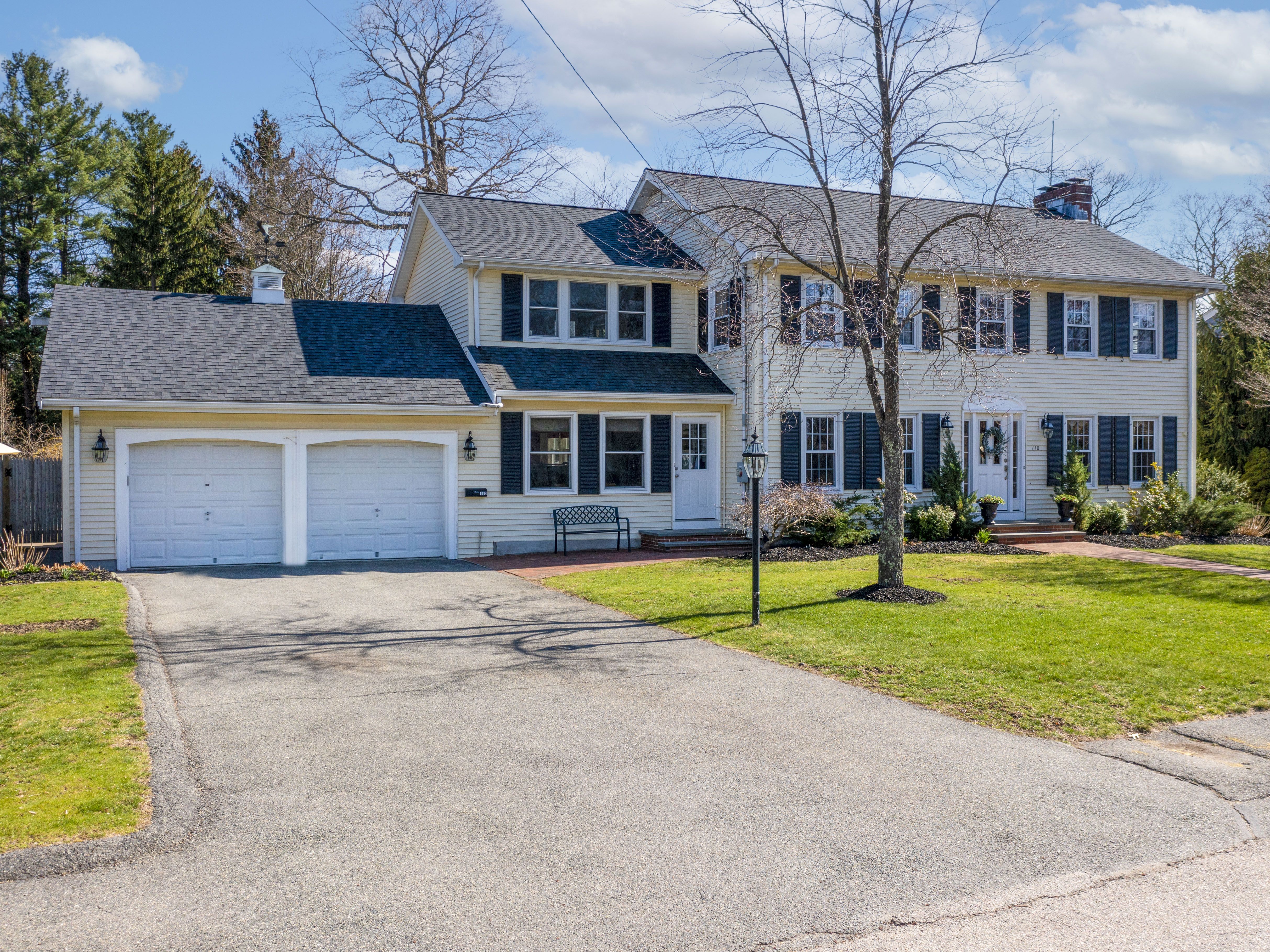 With low interest rates and increasing home values, 2022 will be another banner year to buy and sell. Ready to make a move? Let's get started and maybe your home will be one of our agent's favorite sale next year! To find out what your home is worth, click below:
Selling Your Home?
Get your home's value - our custom reports include accurate and up to date information.
Get Home Value