Join the Celebration at Newton Highlands Village Day and Visit Focus Real Estate's Booth!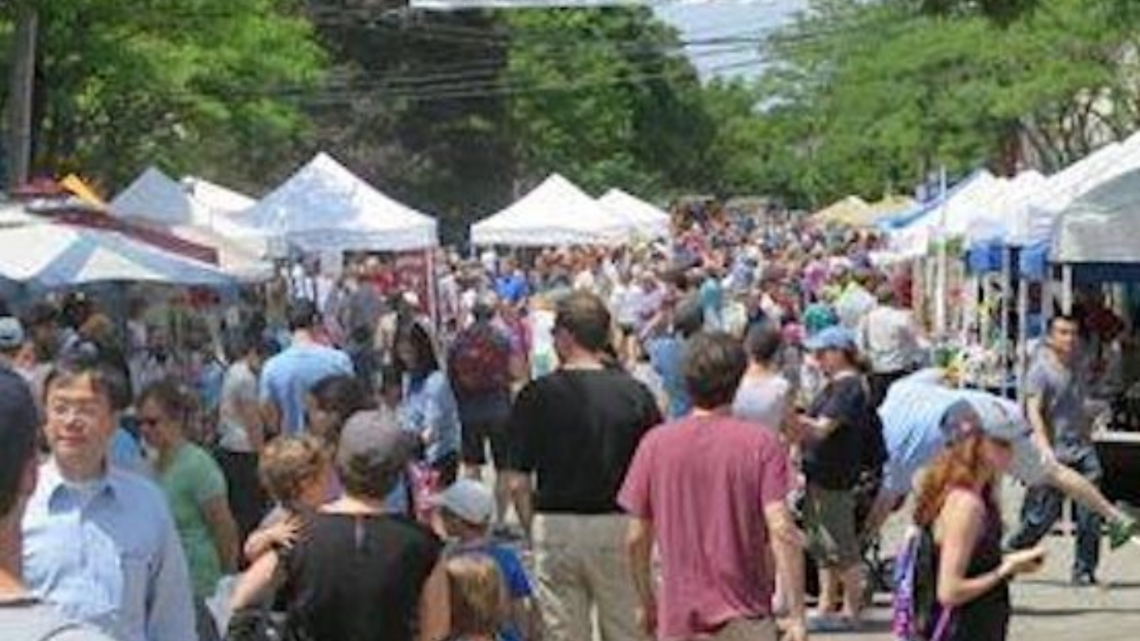 The vibrant community celebration of Newton Highlands Village Day is fast approaching, and Focus Real Estate is thrilled to be part of the festivities! Join us on Sunday, June 11, from 11:00 AM to 4:00 PM, as we set up our exciting booth right in front of our office at 43 Lincoln Street, Newton Highlands.
This cherished event, organized by the Newton Highlands Neighborhood Area Council, promises an unforgettable day of fun, camaraderie, and local pride. As your trusted real estate brokerage serving Newton and neighboring areas, we invite you to immerse yourself in the festivities while discovering the warmth and expertise of Focus Real Estate.
Event Details:
Name: Newton Highlands Village Day
Date: Sunday, June 11
Time: 11:00 AM - 4:00 PM
Location: Lincoln Street (between Walnut and Chester Streets), Newton, MA
Highlights of Newton Highlands Village Day:
Newton Highlands Village Day has a rich history spanning 46 years, and it continues to be a source of joy for residents and visitors alike. This beloved community festival will feature a delightful array of activities and attractions for all ages, including:
Live Music:
Prepare to be serenaded by talented local musicians who will provide a lively soundtrack throughout the event. The captivating melodies will infuse the air with a joyful atmosphere, making it impossible to resist the urge to tap your feet and dance along.
Free Face Painting, Caricatures, and Games:
Let your imagination run wild as skilled artists adorn your face with intricate designs or capture your unique features in playful caricatures. Engage in spirited games that add an extra layer of excitement and amusement to the day.
Local Dance School Performances:
Experience the artistry and grace of local dance schools as they showcase captivating performances. Marvel at their talent, dedication, and the cultural diversity expressed through their captivating routines.
Delicious Food from Local Restaurants and Food Trucks:
Indulge in a delectable array of culinary delights from the finest local restaurants and food trucks. Sample diverse flavors and savor the mouthwatering dishes that represent the vibrant culinary scene of Newton and its surrounding areas.
Free Bounce Houses and Inflatables:
Watch the joy unfold on children's faces as they bounce, slide, and play in the free inflatable attractions. These colorful and safe play areas will keep the little ones entertained and ensure smiles and laughter fill the air.
Touch-a-Truck by the DPW and Newton Fire:
Ignite the curiosity of young and old alike with an up-close look at impressive trucks and equipment from the Newton Department of Public Works (DPW) and Newton Fire Department. Explore these fascinating vehicles, learn about their functions, and gain a deeper appreciation for the essential services they provide to the community.
Visit Focus Real Estate's Booth for Added Delights:
While immersing yourself in the joyous atmosphere of Newton Highlands Village Day, don't forget to stop by Focus Real Estate's booth conveniently located in front of our office at 43 Lincoln Street, Newton Highlands. We have some extra surprises for you, including complimentary cotton candy and exciting prize giveaways. Take the opportunity to meet our friendly team, discuss your real estate needs, and gather valuable insights about the local housing market. We are here to assist you every step of the way.
Mark your calendar and make sure to attend Newton Highlands Village Day on June 11. Join us at our booth in front of our office at 43 Lincoln Street, Newton Highlands, for free cotton candy, thrilling prize giveaways, and a chance to connect with our dedicated team. For further inquiries or to schedule a consultation, feel free to call our Newton office
Our team of experienced real estate agents is here to help you every step of the way, whether you're buying, selling, or just looking for information.
Find Your New Home
If you're in the market for a new home, be sure to check out our current listings
What's Your Home Worth
If you're interested in finding out the value of your home.