Newton Open Studios Showcases Over 130 Artists This Weekend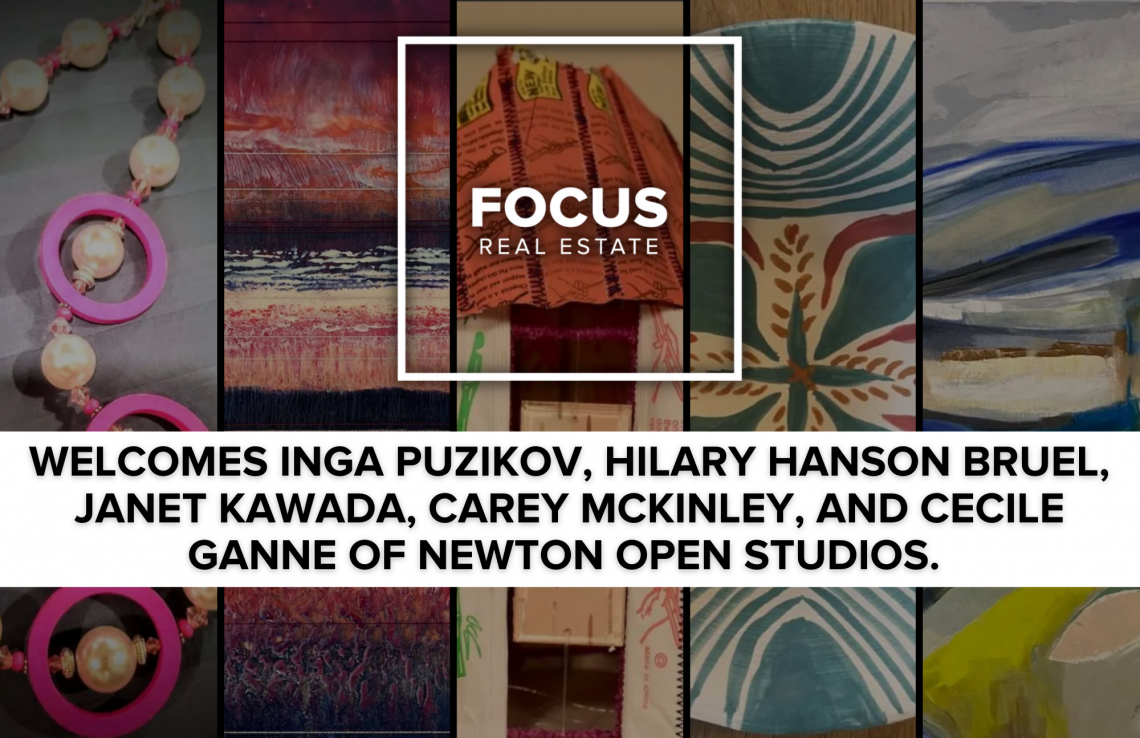 If you're looking for a fun and inspiring way to spend your weekend, look no further than Newton Open Studios. This art exhibit, which takes place on April 29th and 30th from 11am to 5pm, showcases the work of over 130 artists in and around Newton!
This year, the event will be held at various locations throughout the city, and we're proud to announce that our Newton office at 43 Lincoln Street will be serving as a check-in station for the exhibit. At our office, we'll be hosting five talented artists: Inga Puzikov, Hilary Hanson Bruel, Janet Kawada, Carey McKinley, and Cecile Ganne!
These artists work in a variety of mediums, including painting, sculpture, jewelry, fiber, and more. They all have unique perspectives and styles, and we're excited to showcase their work alongside that of so many other talented artists.
Newton Open Studios is a great opportunity to support local artists, discover new talent, and explore the vibrant arts scene in our community. Whether you're a seasoned art lover or just looking for a fun way to spend your weekend, we hope you'll join us for this exciting event.
If you'd like more information about Newton Open Studios, including a map of all the locations and a list of participating artists, be sure to visit https://newtonopenstudios.org/. And if you're in the market for a new home or looking to sell your current one, don't hesitate to call our Newton office at (617) 916-1147 or stop by for a consultation. We're always happy to help!
Our team of experienced real estate agents is here to help you every step of the way, whether you're buying, selling, or just looking for information.
Find Your New Home
If you're in the market for a new home, be sure to check out our current listings
What's Your Home Worth
If you're interested in finding out the value of your home.