Your Ultimate Guide to Memorial Weekend in Boston: Unforgettable Things to Do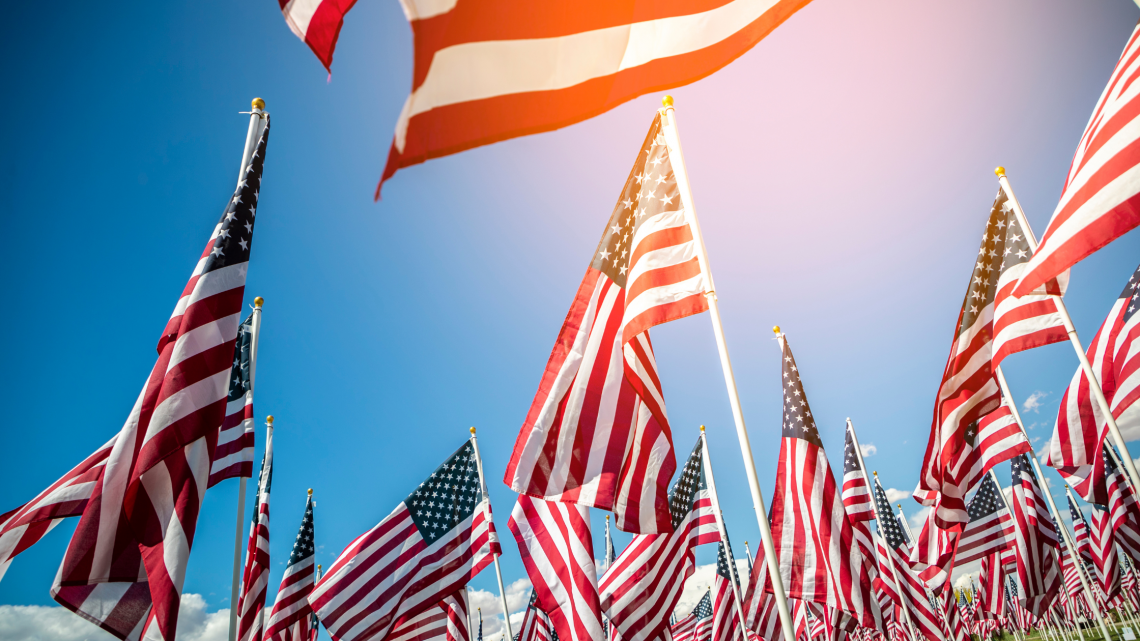 Memorial Weekend is just around the corner, and Boston, MA, offers a plethora of exciting activities and events to make the most of this holiday. Whether you're a resident or a visitor, there's something for everyone to enjoy during this festive weekend. In this blog post, we'll explore some of the top attractions and events happening in Boston during Memorial Weekend, drawing inspiration from the informative guide on Boston Discovery Guide. And if you're in the Newton area, don't forget to drop by our office on 43 Lincoln Street for a consultation. Give us a call at (617) 916-1147 to schedule an appointment.
Honor Our Heroes:
Start your Memorial Weekend by paying tribute to the brave men and women who have served in the armed forces. Join the Memorial Day Flag Garden on Boston Common, where thousands of American flags stand, symbolizing the fallen heroes. It's a powerful display that invites reflection and remembrance. Source: Boston Discovery Guide
Join the Parade:
The Memorial Day Parade is a highly anticipated event during Memorial Weekend. This iconic procession winds its way through downtown Boston, featuring marching bands, military units, and vibrant floats. Find a spot along the parade route and immerse yourself in the patriotic atmosphere. Source: Boston Discovery Guide
Explore Historic Landmarks:
Boston's rich history beckons during Memorial Weekend. Embark on the Freedom Trail, a 2.5-mile-long trail that leads you through 16 historically significant sites. Walk in the footsteps of the Founding Fathers and delve into the city's pivotal role in the American Revolution. Source: Boston Discovery Guide
Enjoy Family-Friendly Activities:
Families can discover an abundance of activities to keep everyone entertained. Plan a visit to the Franklin Park Zoo, where exotic animals and educational exhibits await. Alternatively, explore the wonders of the underwater world at the New England Aquarium. Both attractions offer memorable experiences for visitors of all ages. Source: Boston Discovery Guide
Indulge in Delicious Food:
Boston's culinary scene thrives during Memorial Weekend. Take a leisurely stroll through Quincy Market, home to numerous food vendors offering an enticing variety of dishes, from classic lobster rolls to hearty clam chowder. Treat your taste buds to the flavors of Boston. Source: Boston Discovery Guide
Memorial Weekend in Boston promises a delightful blend of patriotic celebrations, historical exploration, family fun, and culinary delights. Whether you choose to honor fallen heroes at the Memorial Day Flag Garden, join the vibrant Memorial Day Parade, explore the historic landmarks along the Freedom Trail, enjoy family-friendly activities at the Franklin Park Zoo or New England Aquarium, or indulge in delicious food at Quincy Market, Boston has something for everyone. For all your real estate needs in the Newton area, feel free to reach out to our team at Focus Real Estate. Call our Newton office at (617) 916-1147 or stop by our location on 43 Lincoln Street for a consultation. Have a memorable Memorial Weekend! Source: Boston Discovery Guide - Memorial Day in Boston
Our team of experienced real estate agents is here to help you every step of the way, whether you're buying, selling, or just looking for information.
Find Your New Home
If you're in the market for a new home, be sure to check out our current listings
What's Your Home Worth
If you're interested in finding out the value of your home.